Kharkiv National University of Radioelectronics (KNURE)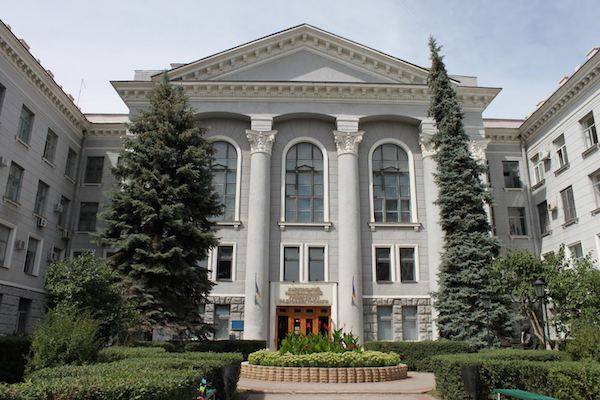 MBBS in Russia | MBBS in Ukraine | Study in Russia | Study in Ukraine | About Russia | About Ukraine | Top Medical Universities of Russia | Top Medical Universities of Ukraine | Consultants for MBBS in Russia | Consultants for MBBS in Ukraine | Study MBBS in Russia | Study MBBS in Ukraine | MBBS in Russia in English | MBBS in Ukraine in English | Best Universities for MBBS in Russia | Best Universities for MBBS in Ukraine | Study MBBS in Russia in English | Study MBBS in Ukraine in English | Admission 2019 2020 in Russia | Admission 2019 2020 in Ukraine | Study Abroad | MBBS Abroad | Study MBBS Abroad | EdugainOverseas | Higher Education in Russia | Higher Education in Ukraine | Top Engineering Technical Universities in Russia | Top Engineering Technical Universities in Ukraine | Medical Courses in Russia | Medical Courses in Ukraine | Engineering Courses in Russia | Engineering Courses in Ukraine | Economics Courses in Russia | Economics Courses in Ukraine | Aviation Courses in Russia | Aviation Courses in Ukraine | PG in Medicine Clinical Residency in Russia | PG in Medicine Clinical Residency in Ukraine | PG PHD Courses in Russia | PG PHD Courses in Ukraine | Admission Process in Russia | Admission Process in Ukraine | Postgraduate Education in Russia | Postgraduate Education in Ukraine | Apply Online in Russia | Apply Online in Ukraine | Tuition Fee on Education in Russia | Tuition Fee on Education in Ukraine | Reason to Study in Russia | Reason to Study in Ukraine | Living in Russia | Living in Ukraine | Living Abroad | Cities of Russia | Cities of Ukraine | Accommodation and Hostels in Russia | Accommodation and Hostels in Ukraine | Top Aviation Universities of Russia | Top Aviation Universities of Ukraine | Top Economics Universities of Russia | Top Economics Universities of Ukraine | Visa and Immigration in Russia | Visa and Immigration in Ukraine | Airport Pickup in Russia | Airport Pickup in Ukraine | Arrival in Russia | Arrival in Ukraine | Representatives in Russia | Representatives in Ukraine | English Courses in Russia | English Courses in Ukraine | Why Russia | Why Ukraine | Why Choose Russia | Why Choose Ukraine | Popular Universities of Russia | Popular Universities of Ukraine | Kharkiv National University of Radioelectronics | KNURE
Kharkiv National University of Radioelectronics (KNURE) is a higher education institution of the highest level of accreditation in Ukraine. It is one of the oldest Universities of Technologies in Ukraine with over 12000 students and 30 scientific centers.
It has strong research and education capabilities in electrical engineering, electronics, telecommunications, ICT and computer technologies.
KNURE hosts International Academy of Applied Radioelectronics and the Eastern-Ukrainian branch of the Institute of Electrical and Electronics Engineers (IEEE), pioneered the development of distance learning in Ukraine. It has a high expertise in introduction of innovative technologies into education and business.
University structure KNURE consists of 9 faculties and 30 departments:
Faculty of Computer Sciences (CS)
Artificial Intelligence (AI)
Information Control Systems (ICS)
Systems Engineering (SE)
Computer Software (CSoft)
Engineering and Сomputer Сraphics (ECG)
History, language and culture of Ukraine (UKR)
Faculty of Computer Engineering and Control (CEC)
Electronic Computers (EC)
Computers Design Automation (CDA)
Information Technologies Security (ITS)
Phylosophy
Faculty of Applied Mathematics and Management (AMM)
Applied Mathematics (AM)
Informatics (INF)
Economical Cybernetics (EC)
Higher Mathematics (HM)
Social Informatics (SI)
Faculty of Radio-engineering (RE)
Radio Electronics Systems (RES)
Radio Engineering Fundamentals (REF)
Radio Electronic Devices
Foreign language (FL)
Faculty of Telecommunications and Instrumentation (TCI)
Telecommunication Systems (TKS)
Communication Networks (CN)
Metrology and Measuring Equipment (MME)
Faculty of Electronic Devices (ED)
Design and Operation of Electronic Appliances (DOEA)
Technology and Automation Prodaction (TAPR)
Engineering and Computer Drawing (ECD)
Physics
Labour Protection (LP)
Faculty of Electronic Engineering (EE)
Microelectronics, Electronic Devices and Appliances (MEDA)
Physical Foundations of Electronic Engineering (PFEE)
Biomedical Electronic Devices and Systems (BED)
Physical education
ACCOMODATION
University student hostels have all conditions for students' studies and rest. Students live in comfortable rooms for 2-3 people.
Hostels have modern gyms, chess clubs, cafes, a sport club "Metallist", a students' theater, rooms for musical classes and musical evenings, a permanent exhibition of students' works. All hostels are connected by a computer network and provide comfortable conditions for students' living.