Voronezh State Agrarian University named after Peter the Great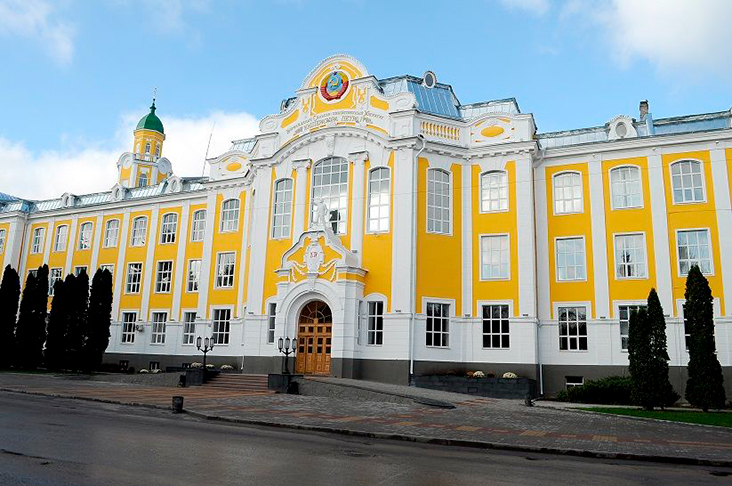 MBBS in Russia | MBBS in Ukraine | Study in Russia | Study in Ukraine | About Russia | About Ukraine | Top Medical Universities of Russia | Top Medical Universities of Ukraine | Consultants for MBBS in Russia | Consultants for MBBS in Ukraine | Study MBBS in Russia | Study MBBS in Ukraine | MBBS in Russia in English | MBBS in Ukraine in English | Best Universities for MBBS in Russia | Best Universities for MBBS in Ukraine | Study MBBS in Russia in English | Study MBBS in Ukraine in English | Admission 2019 2020 in Russia | Admission 2019 2020 in Ukraine | Study Abroad | MBBS Abroad | Study MBBS Abroad | EdugainOverseas | Higher Education in Russia | Higher Education in Ukraine | Top Engineering Technical Universities in Russia | Top Engineering Technical Universities in Ukraine | Medical Courses in Russia | Medical Courses in Ukraine | Engineering Courses in Russia | Engineering Courses in Ukraine | Economics Courses in Russia | Economics Courses in Ukraine | Aviation Courses in Russia | Aviation Courses in Ukraine | PG in Medicine Clinical Residency in Russia | PG in Medicine Clinical Residency in Ukraine | PG PHD Courses in Russia | PG PHD Courses in Ukraine | Admission Process in Russia | Admission Process in Ukraine | Postgraduate Education in Russia | Postgraduate Education in Ukraine | Apply Online in Russia | Apply Online in Ukraine | Tuition Fee on Education in Russia | Tuition Fee on Education in Ukraine | Reason to Study in Russia | Reason to Study in Ukraine | Living in Russia | Living in Ukraine | Living Abroad | Cities of Russia | Cities of Ukraine | Accommodation and Hostels in Russia | Accommodation and Hostels in Ukraine | Top Aviation Universities of Russia | Top Aviation Universities of Ukraine | Top Economics Universities of Russia | Top Economics Universities of Ukraine | Visa and Immigration in Russia | Visa and Immigration in Ukraine | Airport Pickup in Russia | Airport Pickup in Ukraine | Arrival in Russia | Arrival in Ukraine | Representatives in Russia | Representatives in Ukraine | English Courses in Russia | English Courses in Ukraine | Why Russia | Why Ukraine | Why Choose Russia | Why Choose Ukraine | Popular Universities of Russia | Popular Universities of Ukraine | Dagestan State Medical University | DSMU

Voronezh State Agrarian University was founded in 1912 and named after Emperor Peter the Great.
At present, Voronezh State Agrarian University named after Peter the Great is one of the largest agrarian universities of Russia, as well as the research, educational and cultural center of the Black Earth Region. It is also one of the leaders in the sphere of international cooperation: the University has partners in more than 25 countries.
More than 15,000 students studying at the University can choose from 19 majors, 30 specializations and 52 qualifications. Post-graduate students can choose from 36 specializations. The total number of the staff is more than 1,400, including 664 teachers (of which 440 have Candidates' (PhD) or Doctors' degrees and 105 hold Professors' posts).