Saint-Petersburg State Agrarian University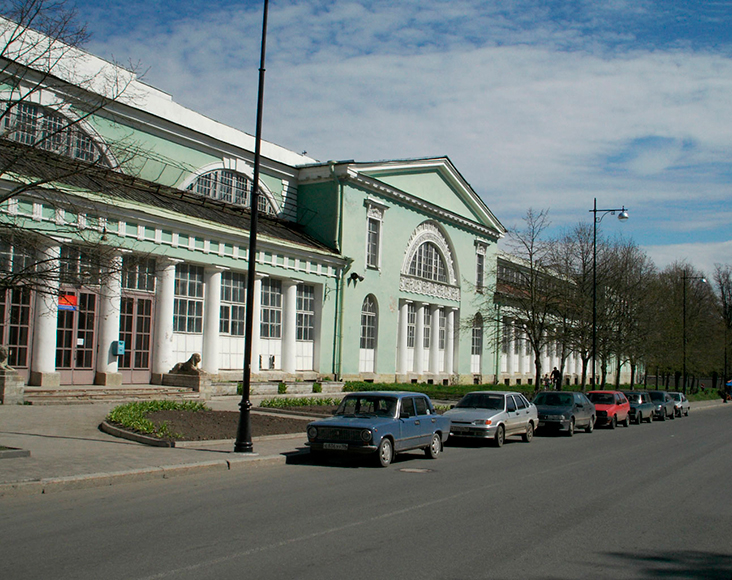 MBBS in Russia | MBBS in Ukraine | Study in Russia | Study in Ukraine | About Russia | About Ukraine | Top Medical Universities of Russia | Top Medical Universities of Ukraine | Consultants for MBBS in Russia | Consultants for MBBS in Ukraine | Study MBBS in Russia | Study MBBS in Ukraine | MBBS in Russia in English | MBBS in Ukraine in English | Best Universities for MBBS in Russia | Best Universities for MBBS in Ukraine | Study MBBS in Russia in English | Study MBBS in Ukraine in English | Admission 2019 2020 in Russia | Admission 2019 2020 in Ukraine | Study Abroad | MBBS Abroad | Study MBBS Abroad | EdugainOverseas | Higher Education in Russia | Higher Education in Ukraine | Top Engineering Technical Universities in Russia | Top Engineering Technical Universities in Ukraine | Medical Courses in Russia | Medical Courses in Ukraine | Engineering Courses in Russia | Engineering Courses in Ukraine | Economics Courses in Russia | Economics Courses in Ukraine | Aviation Courses in Russia | Aviation Courses in Ukraine | PG in Medicine Clinical Residency in Russia | PG in Medicine Clinical Residency in Ukraine | PG PHD Courses in Russia | PG PHD Courses in Ukraine | Admission Process in Russia | Admission Process in Ukraine | Postgraduate Education in Russia | Postgraduate Education in Ukraine | Apply Online in Russia | Apply Online in Ukraine | Tuition Fee on Education in Russia | Tuition Fee on Education in Ukraine | Reason to Study in Russia | Reason to Study in Ukraine | Living in Russia | Living in Ukraine | Living Abroad | Cities of Russia | Cities of Ukraine | Accommodation and Hostels in Russia | Accommodation and Hostels in Ukraine | Top Aviation Universities of Russia | Top Aviation Universities of Ukraine | Top Economics Universities of Russia | Top Economics Universities of Ukraine | Visa and Immigration in Russia | Visa and Immigration in Ukraine | Airport Pickup in Russia | Airport Pickup in Ukraine | Arrival in Russia | Arrival in Ukraine | Representatives in Russia | Representatives in Ukraine | English Courses in Russia | English Courses in Ukraine | Why Russia | Why Ukraine | Why Choose Russia | Why Choose Ukraine | Popular Universities of Russia | Popular Universities of Ukraine | Dagestan State Medical University | DSMU
ABOUT UNIVERSITY
FACULTIES
ACCOMMODATION
ABOUT THE CITY
ABOUT UNIVERSITY
Saint-Petersburg State Agrarian University (SPbSAU) — one of the oldest agrarian educational institutions in the North-West region of the Russian Federation.
The University prepares highly qualified specialists for the agro-industrial labor market.
Currently, 72,5% of the University teaching staff holds scientific degrees and titles; 18,5% are awarded Doctorates of Sciences; 1 member of RAAS (Russian Academy of Agricultural Sciences); more than 40 University employees have titles of Honor.
Due to the State License, the University provides curriculum on 22 Bachelor Degree programs, 11 Master's Degree programs, and 6 Supplementary Educational Programs for about 8 000 students. The research work is subdivided into major science fields (agrobiological, agroengineering, agroeconomic). The school has formed 14 science majors and 26 Postgraduate Programs.
FACULTIES
List of Faculties:
Earth sciences
Biological sciences
Equipment and construction technology
Electricity and heat
Technosphere safety and environmental improves
Applied geology, mining, petroleum, engineering and geodesy
Agriculture, forestry, and fisheries
Veterinary medicine and animal science
Economics and management
Legal studies
Political and regional sciences
Service and tourism
Philosophy, ethics and religion sciences
ACCOMMODATION
Dorms consist of eight rooms per floor, with 2-3 people per room. Each floor also has one kitchen and two toilets, and the basement has a shower. Students cannot select their own rooms. We encourage students to apply early, as the number of rooms is limited. Some students may not be comfortable with dorm rules, as they are often considered strict.
All Dormitories have the following facilities:
Kitchen
Laundry room
Medical aid cabinet
Gym
Reading room
Free Internet connection
ABOUT THE CITY
St Petersburg is a world-renowned city rich in history and culture and Russia's cultural capital. It is Russia's window to Europe and home to many of Russia's leading universities. St Petersburg's architecture is an interesting mix of ages and styles of Rome, Venice, and Amsterdam. It is a city of romance and white nights. It has played a role throughout history nationally and globally. St Petersburg is one of the most beautiful cities in Europe and is well-deserving of its status.
Today St Petersburg is an industrial megalopolis and a big seaport. St Petersburg is a city that is constantly transforming its infrastructure performance and is so favored by its position as it is a great center of activity and trade for many of our partner countries. It is actively engaged in car industry development (Ford, Toyota, Nissan, Hyundai, GM), marine and shipbuilding industry (Admiralty Shipyard, Baltic Shipyard, North Shipyard, and others), power engineering industry, pharmacy, biotechnology, information, and telecommunication technologies.
St Petersburg is home to many universities, with over 90 institutions of higher education and 350 research institutions. Many of them are internationally recognized as their alumni and academics are famous worldwide: outstanding scientists and inventors, prominent people in science, education, and culture globally.
St Petersburg has an atmosphere like no other. It is due to its historical mission as Russia's cultural capital, diverse research and industrial potential, and artistic splendor. It is generally referred to as a museum under the open sky as it inspires by the beauty of its monuments and palaces, squares and prospects, theatres, and art galleries.
World Travel Awards announced the 2017 winner for Europe's Leading City Destination as St Petersburg, Russia, and it marks its status as the world's most visited city. Little wonder as it regularly holds various social, scientific, and entertaining events, exhibitions, forums, theatre performances, and concerts of brilliant artists and of various genres.