Rostov-on-Don State Academy of Agricultural Machine Building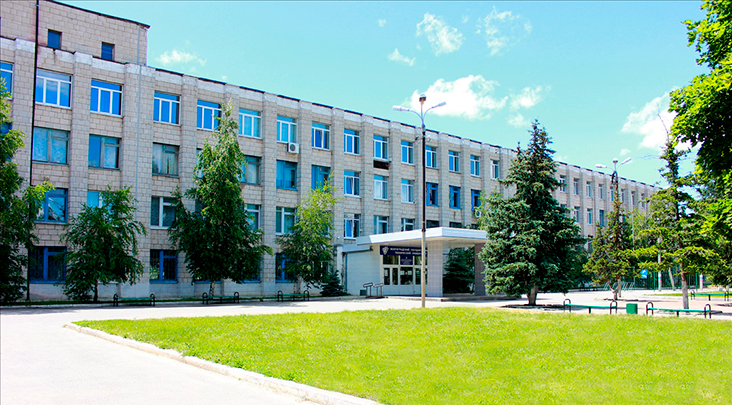 MBBS in Russia | MBBS in Ukraine | Study in Russia | Study in Ukraine | About Russia | About Ukraine | Top Medical Universities of Russia | Top Medical Universities of Ukraine | Consultants for MBBS in Russia | Consultants for MBBS in Ukraine | Study MBBS in Russia | Study MBBS in Ukraine | MBBS in Russia in English | MBBS in Ukraine in English | Best Universities for MBBS in Russia | Best Universities for MBBS in Ukraine | Study MBBS in Russia in English | Study MBBS in Ukraine in English | Admission 2019 2020 in Russia | Admission 2019 2020 in Ukraine | Study Abroad | MBBS Abroad | Study MBBS Abroad | EdugainOverseas | Higher Education in Russia | Higher Education in Ukraine | Top Engineering Technical Universities in Russia | Top Engineering Technical Universities in Ukraine | Medical Courses in Russia | Medical Courses in Ukraine | Engineering Courses in Russia | Engineering Courses in Ukraine | Economics Courses in Russia | Economics Courses in Ukraine | Aviation Courses in Russia | Aviation Courses in Ukraine | PG in Medicine Clinical Residency in Russia | PG in Medicine Clinical Residency in Ukraine | PG PHD Courses in Russia | PG PHD Courses in Ukraine | Admission Process in Russia | Admission Process in Ukraine | Postgraduate Education in Russia | Postgraduate Education in Ukraine | Apply Online in Russia | Apply Online in Ukraine | Tuition Fee on Education in Russia | Tuition Fee on Education in Ukraine | Reason to Study in Russia | Reason to Study in Ukraine | Living in Russia | Living in Ukraine | Living Abroad | Cities of Russia | Cities of Ukraine | Accommodation and Hostels in Russia | Accommodation and Hostels in Ukraine | Top Aviation Universities of Russia | Top Aviation Universities of Ukraine | Top Economics Universities of Russia | Top Economics Universities of Ukraine | Visa and Immigration in Russia | Visa and Immigration in Ukraine | Airport Pickup in Russia | Airport Pickup in Ukraine | Arrival in Russia | Arrival in Ukraine | Representatives in Russia | Representatives in Ukraine | English Courses in Russia | English Courses in Ukraine | Why Russia | Why Ukraine | Why Choose Russia | Why Choose Ukraine | Popular Universities of Russia | Popular Universities of Ukraine | Dagestan State Medical University | DSMU
ABOUT UNIVERSITY
FACULTIES
ACCOMMODATION
ABOUT THE CITY
ABOUT UNIVERSITY
Rostov-on-Don State Academy of Agricultural Engineering was established in 1960 as a factory-technical school with Rostselmash. In 1991, the VTUZ was transformed into the Rostov-on-Don Institute of Automation and Technology of Mechanical Engineering (RIATM), and in 1995 it received the status of an academy and was transformed into the Rostov-on-Don State Academy of Agricultural Machine Building. Now the teaching staff of the Academy includes more than 230 people, including 140 candidates of science, 20 doctors of science and professors.
FACULTIES
List of Faculties:
Faculty of Economics and Agribusiness
Faculty of Engineering
Faculty of Energy and Natural Resources
ACCOMMODATION
While getting an education, all the students are provided with comfortable rooms for living in hostels for students. All the rooms are provided with Internet access, TV set, and telephone. There are bathrooms, lavatories, and kitchens for students in the hostels. Usually, students use accommodation facilities on a sharing basis. All students' hostels are safe and secure as they are under the protection of the police for 24 hours.
ABOUT THE CITY
Rostov-on-Don or Rostov-na-Donu is the largest city in the south of Russia, the capital of the Rostov region and the Southern Federal District. It is a major administrative, cultural, scientific, educational, and industrial center and a major transport hub of southern Russia.
Informally, Rostov-on-Don is called "the Gate to the Caucasus" and the southern capital of Russia.
Rostov-on-Don features
The City Day is celebrated on the third Sunday of September.
Rostov-on-Don stands on the banks of the Don River, about 46 km east of the Azov Sea and 1 070 km south of Moscow. The climate is temperate continental.
Rostov-on-Don has a specific unique outlook because of its rich historical and cultural heritage. There are about 1 000 objects of cultural heritage in the city, including 482 architectural monuments (16 monuments of history and culture of federal importance), 70 archaeological monuments, 8 large memorial complexes, 106 monuments, and about 400 memorial plaques.
It is a major transport hub of the southern part of European Russia: several highways of federal and regional importance, the railway "St. Petersburg — Rostov-on-Don — the Caucasus", a navigable waterway from the center of Russia to the Black Sea. Also, there is an international airport in the city (regular flights to Moscow and St. Petersburg).
Rostov-on-Don is a large educational and scientific center of Russia. Southern Federal University is one of the largest universities in the country (about 56 thousand students).
Also, the city is one of the largest jazz centers of the country. It has become a tradition to hold the following art festivals: "Donskaya vesna" ("Don spring"), "Mini-fest", "Russian comedy" and international jazz festivals.