Omsk State Agrarian University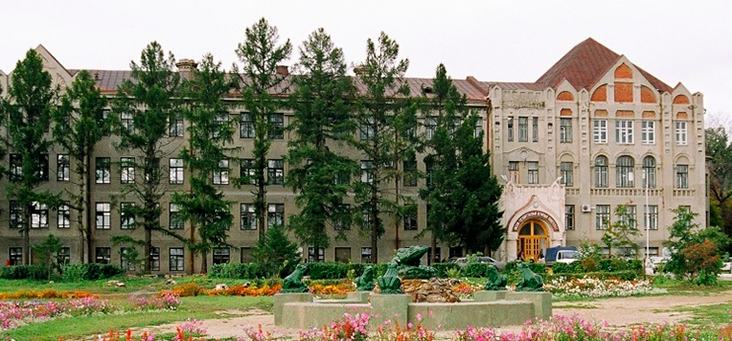 MBBS in Russia | MBBS in Ukraine | Study in Russia | Study in Ukraine | About Russia | About Ukraine | Top Medical Universities of Russia | Top Medical Universities of Ukraine | Consultants for MBBS in Russia | Consultants for MBBS in Ukraine | Study MBBS in Russia | Study MBBS in Ukraine | MBBS in Russia in English | MBBS in Ukraine in English | Best Universities for MBBS in Russia | Best Universities for MBBS in Ukraine | Study MBBS in Russia in English | Study MBBS in Ukraine in English | Admission 2019 2020 in Russia | Admission 2019 2020 in Ukraine | Study Abroad | MBBS Abroad | Study MBBS Abroad | EdugainOverseas | Higher Education in Russia | Higher Education in Ukraine | Top Engineering Technical Universities in Russia | Top Engineering Technical Universities in Ukraine | Medical Courses in Russia | Medical Courses in Ukraine | Engineering Courses in Russia | Engineering Courses in Ukraine | Economics Courses in Russia | Economics Courses in Ukraine | Aviation Courses in Russia | Aviation Courses in Ukraine | PG in Medicine Clinical Residency in Russia | PG in Medicine Clinical Residency in Ukraine | PG PHD Courses in Russia | PG PHD Courses in Ukraine | Admission Process in Russia | Admission Process in Ukraine | Postgraduate Education in Russia | Postgraduate Education in Ukraine | Apply Online in Russia | Apply Online in Ukraine | Tuition Fee on Education in Russia | Tuition Fee on Education in Ukraine | Reason to Study in Russia | Reason to Study in Ukraine | Living in Russia | Living in Ukraine | Living Abroad | Cities of Russia | Cities of Ukraine | Accommodation and Hostels in Russia | Accommodation and Hostels in Ukraine | Top Aviation Universities of Russia | Top Aviation Universities of Ukraine | Top Economics Universities of Russia | Top Economics Universities of Ukraine | Visa and Immigration in Russia | Visa and Immigration in Ukraine | Airport Pickup in Russia | Airport Pickup in Ukraine | Arrival in Russia | Arrival in Ukraine | Representatives in Russia | Representatives in Ukraine | English Courses in Russia | English Courses in Ukraine | Why Russia | Why Ukraine | Why Choose Russia | Why Choose Ukraine | Popular Universities of Russia | Popular Universities of Ukraine | Dagestan State Medical University | DSMU
ABOUT UNIVERSITY
FACULTIES
ACCOMMODATION
ABOUT THE CITY
ABOUT UNIVERSITY
Nowadays, Omsk State Agrarian University is a large science-and-research center with a highly developed infrastructure that includes 8 different faculties, 3 institutes, and a branch in the town of Tara. Our University can offer a diverse range of undergraduate, graduate and postgraduate courses, meeting the demands of many peculiar interests and covering 11 aggregative groups of specialties and program tracks: earth sciences, biological sciences, agriculture, forestry and fishery, veterinary medicine and animal husbandry, industrial ecology and biotechnology, technosphere safety and environmental engineering, geodesy, economics, operation of transport and technological machinery and systems, etc.
FACULTIES
Ecology and environmental management
Animal food
Vegetable food
Technosphere security
Hydromelioration
Nature management and water use
Land and inventories
Geodesy and remote sensing
The exploitation of transport and technology machines and complexes
Standardization and metrology
Forestry
Agrochemistry and Agrosoil
Agronomy
Gardening
Agroengineering
Veterinary and sanitary examination
The zootechnic
Economy
Management
Commodity
Applied geodesy
Veterinary
ACCOMMODATION
All international students are free to use a university-managed accommodation. The building of student halls is situated within 3 km from the main building of the university. It is a 5 story building, wherein each story has 2 shared laundry rooms and 1 study room.

Double rooms include features as private WC, shower, kitchen, and balcony;
Suite-style rooms are divided into several categories:
double and triple rooms share such amenities as WC, shower, and kitchen with another room.
5-person suite is comprised of one double room and one triple room that are connected by a shared private hallway, WC, kitchen, shower, and balcony.
ABOUT THE CITY
Omsk is a city and the administrative center of Omsk Oblast, Russia, located in southwestern Siberia 2 236 kilometers (1 389 mi) from Moscow. With a population of 1 154 116, it is Russia's second-largest city east of the Ural Mountains after Novosibirsk, and seventh by size nationally. Omsk acts as an essential transport node, serving as a train station for Trans-Siberian Railway and as a staging post for the Irtysh River.
The architectural centerpiece of the city is an ensemble of buildings along Lyubinsky Avenue/Lenina Street, anchored by the former Gostiny Dvor, and flanked by two chapels. The area is an eclectic mix of architectural styles, dominated by Art-Nouveau, Neoclassical and Second Empire.
Closer to the confluence of the Om and the Irtysh are the few surviving somber buildings of the 18th-century fortress. The largest and most opulent church in the city is the Dormition Cathedral, a five-domed edifice in the Russian Revival style, consecrated in 1896, demolished by the Soviets, and restored in the first decade of the 21st century.
Another area of interest is Nikolsky Avenue-Krasnykh Zor Street, where a line of merchants' wooden houses still stands. The street leads to the Neoclassical cathedral of St. Nicholas, which was commissioned by the Cossacks, designed by Vasily Stasov and consecrated in 1840. It contains various relics of the Siberian Cossacks.