Novosibirsk State Agricultural University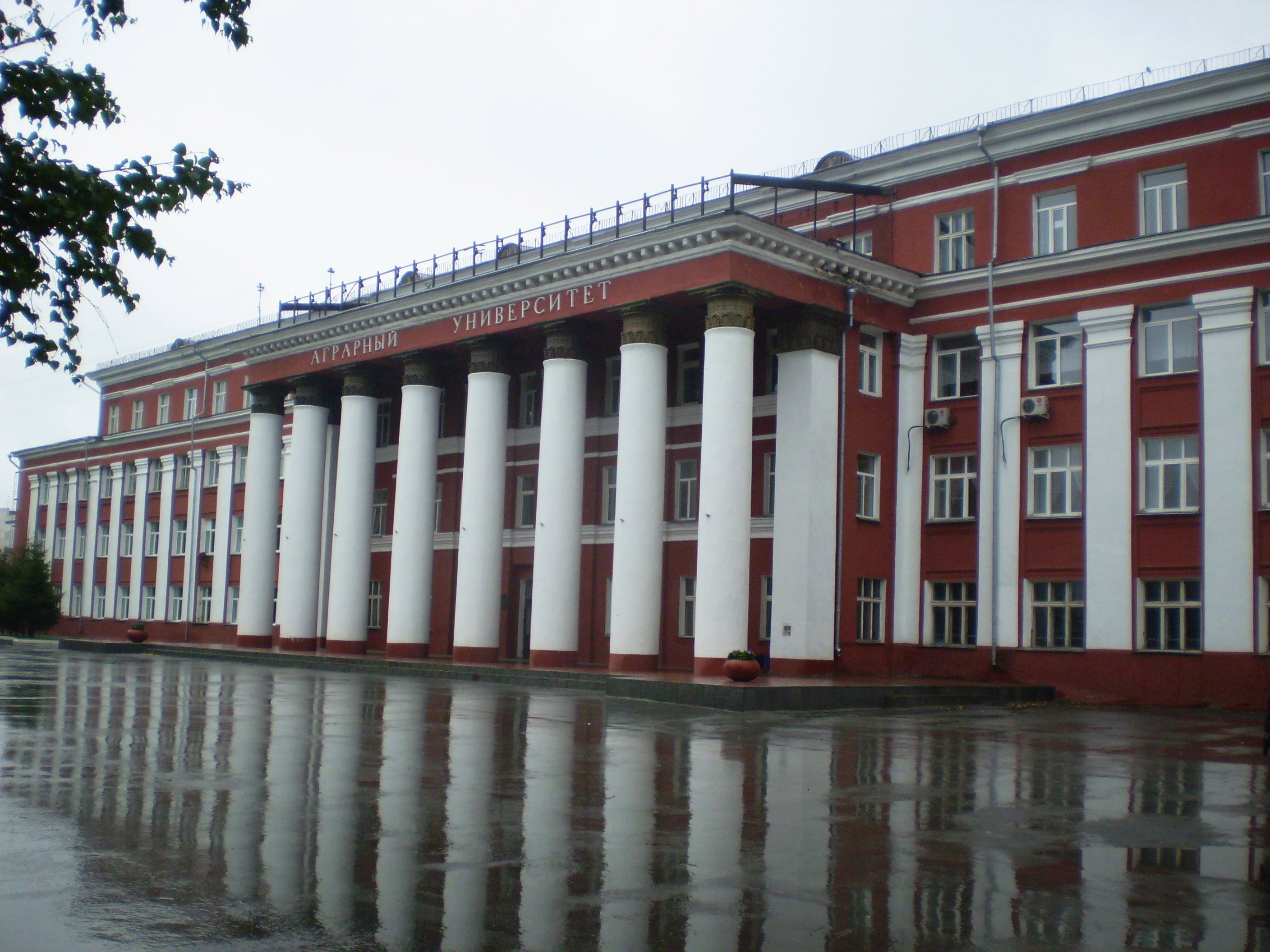 MBBS in Russia | MBBS in Ukraine | Study in Russia | Study in Ukraine | About Russia | About Ukraine | Top Medical Universities of Russia | Top Medical Universities of Ukraine | Consultants for MBBS in Russia | Consultants for MBBS in Ukraine | Study MBBS in Russia | Study MBBS in Ukraine | MBBS in Russia in English | MBBS in Ukraine in English | Best Universities for MBBS in Russia | Best Universities for MBBS in Ukraine | Study MBBS in Russia in English | Study MBBS in Ukraine in English | Admission 2019 2020 in Russia | Admission 2019 2020 in Ukraine | Study Abroad | MBBS Abroad | Study MBBS Abroad | EdugainOverseas | Higher Education in Russia | Higher Education in Ukraine | Top Engineering Technical Universities in Russia | Top Engineering Technical Universities in Ukraine | Medical Courses in Russia | Medical Courses in Ukraine | Engineering Courses in Russia | Engineering Courses in Ukraine | Economics Courses in Russia | Economics Courses in Ukraine | Aviation Courses in Russia | Aviation Courses in Ukraine | PG in Medicine Clinical Residency in Russia | PG in Medicine Clinical Residency in Ukraine | PG PHD Courses in Russia | PG PHD Courses in Ukraine | Admission Process in Russia | Admission Process in Ukraine | Postgraduate Education in Russia | Postgraduate Education in Ukraine | Apply Online in Russia | Apply Online in Ukraine | Tuition Fee on Education in Russia | Tuition Fee on Education in Ukraine | Reason to Study in Russia | Reason to Study in Ukraine | Living in Russia | Living in Ukraine | Living Abroad | Cities of Russia | Cities of Ukraine | Accommodation and Hostels in Russia | Accommodation and Hostels in Ukraine | Top Aviation Universities of Russia | Top Aviation Universities of Ukraine | Top Economics Universities of Russia | Top Economics Universities of Ukraine | Visa and Immigration in Russia | Visa and Immigration in Ukraine | Airport Pickup in Russia | Airport Pickup in Ukraine | Arrival in Russia | Arrival in Ukraine | Representatives in Russia | Representatives in Ukraine | English Courses in Russia | English Courses in Ukraine | Why Russia | Why Ukraine | Why Choose Russia | Why Choose Ukraine | Popular Universities of Russia | Popular Universities of Ukraine | Dagestan State Medical University | DSMU
ABOUT UNIVERSITY
FACULTIES
ACCOMMODATION
ABOUT THE CITY
ABOUT UNIVERSITY
Novosibirsk State Agricultural University is a State University located in Novosibirsk, Russia. It was founded in 1936.
The Novosibirsk State Agrarian University is a large scientific and educational center and is widely known in Russia and abroad. It works for the needs of the population and agricultural production in Western Siberia. University for several decades is the educational and methodological center of agrarian education in Western Siberia. For many years of merit, the University was awarded the Order of the Red Banner of Labor.
The Novosibirsk State Agrarian University accommodates more than 5 thousand students. The teaching staff of the NSAU includes approximately 599 academics specialists. More than 5 000 full-time students receive higher education in the university, and about 6 000 people are enrolled in correspondence courses and about 2 000 students receive secondary vocational education.
FACULTIES
List of Faculties:
Agronomic
Biological and technological
Institute of Engineering
Economic
Veterinary Medicine
Law
State and municipal government
Institute of Distance Education
Skills development
Faculty of Secondary Vocational Education
Kuibyshevsky Agricultural College
Institute of Additional Vocational Education
ACCOMMODATION
Students usually stay in the bedroom for two or three and share facilities like bathrooms and kitchen facilities, although some institutions may provide apartment-style rooms with private bathrooms and kitchenettes. All utilities (electricity, gas, and water) are included in the fees, and internet access is usually provided in each room, which is free of costs.
ABOUT THE CITY
Novosibirsk is a city in Russia, the capital of the Novosibirsk region, and the Siberian Federal District. It is the third largest city of the country after Moscow and St. Petersburg, one of the largest Russian business, cultural, industrial, scientific, trade, and transport centers.
Novosibirsk features
Novosibirsk is located in the south-eastern part of the West Siberian Plain, near the reservoir formed by the dam of the Novosibirsk hydroelectric power station.
Novosibirsk City Day is officially celebrated on the last Sunday in June. The largest hotels in Novosibirsk are Marins Park Hotel Novosibirsk, Hotel River Park (Ob hotel), Azimut Hotel Siberia, Tsentralnaya (Central) Hotel, Zolotaya Dolina (Golden Valley) in Akademgorodok. Also, the city has hotels of such global hotel chains as Swissotel, Hilton Hotels, Radisson, Marriott International, and others.
It is a major transport hub connecting Siberia, the Far East, Central Asia with the European part of Russia. The city is served by the international airport "Tolmachevo" located 17 km from the center of Novosibirsk. The airport offers regular passenger flights to major cities of Russia, countries of the former Soviet Union, the United Arab Emirates, Turkey, Bulgaria, Germany, Spain, China, Czech Republic, Greece, Cyprus, Vietnam, Thailand. The Trans-Siberian Railway passes through the city. Novosibirsk is also an important port on the Ob River.
The main industries are machine building, electric power generation, metallurgy, and food. Novosibirsk is home to the Siberian branch of the Russian Academy of Sciences located like almost all other higher education institutes in a separate suburb named Akademgorodok (meaning "the town of academicians").