Irkutsk State Agrarian University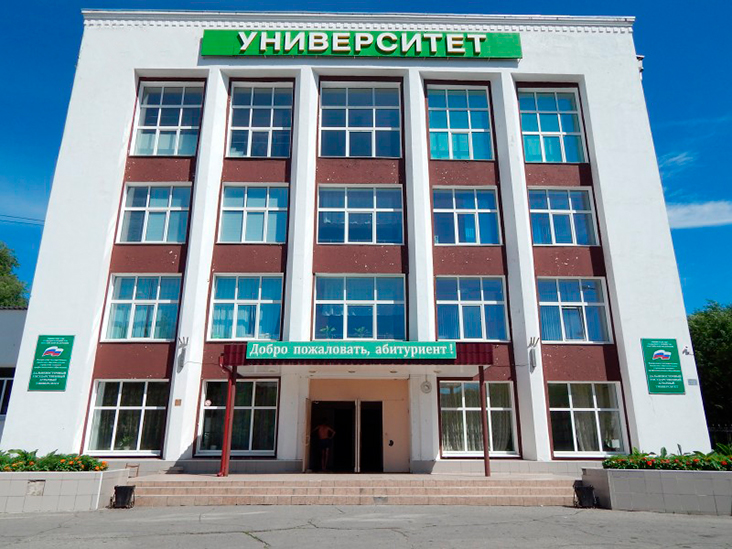 in Russia | MBBS in Ukraine | Study in Russia | Study in Ukraine | About Russia | About Ukraine | Top Medical Universities of Russia | Top Medical Universities of Ukraine | Consultants for MBBS in Russia | Consultants for MBBS in Ukraine | Study MBBS in Russia | Study MBBS in Ukraine | MBBS in Russia in English | MBBS in Ukraine in English | Best Universities for MBBS in Russia | Best Universities for MBBS in Ukraine | Study MBBS in Russia in English | Study MBBS in Ukraine in English | Admission 2019 2020 in Russia | Admission 2019 2020 in Ukraine | Study Abroad | MBBS Abroad | Study MBBS Abroad | EdugainOverseas | Higher Education in Russia | Higher Education in Ukraine | Top Engineering Technical Universities in Russia | Top Engineering Technical Universities in Ukraine | Medical Courses in Russia | Medical Courses in Ukraine | Engineering Courses in Russia | Engineering Courses in Ukraine | Economics Courses in Russia | Economics Courses in Ukraine | Aviation Courses in Russia | Aviation Courses in Ukraine | PG in Medicine Clinical Residency in Russia | PG in Medicine Clinical Residency in Ukraine | PG PHD Courses in Russia | PG PHD Courses in Ukraine | Admission Process in Russia | Admission Process in Ukraine | Postgraduate Education in Russia | Postgraduate Education in Ukraine | Apply Online in Russia | Apply Online in Ukraine | Tuition Fee on Education in Russia | Tuition Fee on Education in Ukraine | Reason to Study in Russia | Reason to Study in Ukraine | Living in Russia | Living in Ukraine | Living Abroad | Cities of Russia | Cities of Ukraine | Accommodation and Hostels in Russia | Accommodation and Hostels in Ukraine | Top Aviation Universities of Russia | Top Aviation Universities of Ukraine | Top Economics Universities of Russia | Top Economics Universities of Ukraine | Visa and Immigration in Russia | Visa and Immigration in Ukraine | Airport Pickup in Russia | Airport Pickup in Ukraine | Arrival in Russia | Arrival in Ukraine | Representatives in Russia | Representatives in Ukraine | English Courses in Russia | English Courses in Ukraine | Why Russia | Why Ukraine | Why Choose Russia | Why Choose Ukraine | Popular Universities of Russia | Popular Universities of Ukraine | Zaporozhye Medical Academy | ZMA
ABOUT UNIVERSITY
FACULTIES
ACCOMMODATION
ABOUT THE CITY
ABOUT UNIVERSITY
Irkutsk State Agrarian University named after A.A. Ezhevsky was established in 1934 as Irkutsk Agricultural Institute. It was located in the old building in Timiryazev Street, 59 and consisted of four faculties: agronomy, zoo technology, veterinary and agricultural mechanization. At that time Irkutsk State Agrarian University was the only agrarian university on the territory of Eastern Siberia.
In 1957 the Institute began training the citizens of the Mongolian People's Republic for the highest qualifications, and in 1973 the personnel of the Ministry of Agriculture and scientific-pedagogical employees of the Mongolian People's Republic practiced at the Institute for the first time.
The next development stage of the University was the construction of new academic buildings and dormitories, so the University gradually acquired a modern look.
In 1979 the University opened the Chita affiliation for part-time education and in 2000 it became Zabaikalsky Agrarian Institute. In 1996 Irkutsk Agricultural Institute got the status of the Academy. In 2002 the Academy became Irkutsk State Academy of Agriculture.
For 80 years the University trained about 50,000 professionals for an agricultural and industrial complex in Siberia and other regions of Russia as well as for other countries. The graduates of the University work successfully in Russia and abroad.
For a great and effective educational work as well as for significant scientific activities the University was awarded the Order of Red Banner of Labor of the Mongolian People's Republic in 1984 and in 1985 it got the Order of Friendship of Peoples.
Throughout history, the University trained more than 550 highly-qualified specialists for foreign countries: Kazakhstan, Mongolia, China, Afghanistan, Syria, Bulgaria, Bangladesh, Cambodia, Vietnam, Uzbekistan, etc. Among them, there are graduates who became leading specialists in the field of agriculture. Here are the examples:
Binie – Head of the department of politics and planning of food supply and agriculture, Mongolia;
Kh. Khurmetkhan – Deputy Minister of Finances, Mongolia;
Tuul – Main specialist of tax inspection, Mongolia;
Tegshee – Specialist of Ministry of Forestry and Game Management, Mongolia;
Ya.Oyunbileg – Main specialist for agricultural politics of Darkhan-Uul area, Mongolia;
I.Khanymkhan – Specialist of Ministry of Finances and others, Mongolia.
Nowadays
Now Irkutsk State Agricultural University named after A.A. Ezhevsky is a modern multidisciplinary university with strong human, scientific and educational potential. Irkutsk SAU consists of 5 institutions: Zabaikal Agrarian Institute, Institute of Economics, Management and Applied Informatics, Institute of natural resource management, Institute of additional professional education, and Institute of physical culture, sport, and healthy lifestyle. There are 4 faculties, which are agronomy, biotechnology and veterinary medicine, engineering and energy; a college of motor transport and agricultural technologies.
The university has a multi-level system of education: secondary vocational education, higher education (bachelor's degree, specialist's degree, master's degree), and Ph.D. Irkutsk SAU trains specialists for 59 basic educational programs: 20 specialties of higher education including 18 directions of bachelor's degree, 12 directions of master's degree and 10 specialties of vocational education, and also 7 scientific specialties. In addition, university trains specialists in the field of additional professional education (APE), provides training in professional retraining programs (over 500 class hours) and professional development.
Irkutsk SAU has a highly qualified teaching staff of which 77% have Ph.D. and Doctors of science degrees. The quantity of students is about 7 500, including more than 200 international students from Mongolia, China, Kazakhstan, Uzbekistan, Tajikistan, USA, Germany, and Republic of Korea. Annually International students from Poland, Czech Republic, Germany, France, and Mongolia do the exchange practice at the University.
University has a famous museum founded in 1950 with hundreds of exceptional exhibits of wild animals and birds are represented. University has some places intended for outdoor practice situated in the wildlife area near Lake Baikal. University's campus guarantees comfortable and safe communities as it is situated outside of the city, in an environment-friendly country. University has 9 student's dorms, a good gymnasium, and a stadium, a weight-room and a tennis court, a swimming pool, a skiing center, student's cafeterias.
Irkutsk SAU is a member of some international societies and organizations such as:
The Greater Tumangan Initiative;
Irkutsk regional cultural-enlightenment institution Alliance Française;
German Academic Exchange Service (DAAD);
"Agriculture and Ecological Balance with Eastern Europe" LOGO e.V.
FACULTIES
Institute of Economy and Management and Applied Information Science
Institute of Natural Resources Management
Institute of Physical culture and sports
Agronomy faculty
Engineering faculty
Energy faculty
Faculty of Biotechnology and Veterinary Medicine
ACCOMMODATION
Students are offered to live in well heated and fully furnished comfortable rooms. Accommodation facilities for students are organized on a sharing basis. There are twin – and triple – rooms. Male and female students live separately on different floors. All the hostels for students are protected by the police. There are special rooms for students where they can socialize, have fun, and make new friends. All the rooms are provided with a bed, mattress, pillow, blanket, desk, chair, heater, and lighting, suitable for both: study and relaxation, as well as the Internet access and telephone for students to get in touch with their close friends and relatives.
ABOUT THE CITY
The Baikal region is distinguished by its climate, unique nature, and rich mineral and raw material resources. Many different nationalities live together peacefully in this region.
Irkutsk is one of the great Siberian cities and by right considers itself the capital of Eastern Siberia. Irkutsk is located at almost the very center of Asia.
Irkutsk is laid out on the banks of the Angara River about 66 kilometers from Lake Baikal. The city occupies 30 600 hectares. The city is divided into four administrative districts Sverdlovsky, Lenmsky, Pravoberezhny, and Oktyabrsky.
In terms of population, Irkutsk is one of the largest cities in Eastern Russia. The population of Irkutsk is 591 000 citizens.
Irkutsk lies between the plains and the mountains. The basic water artery is the Angara – the only river, which flows from Lake Baikal. From the West, the Angara is joined by another large river system – Irkut.
From the moment of its founding, Irkutsk has been a commercial city. Throughout its history, Irkutsk has been renowned for its bustling markets and its merchants for their philanthropy. Now, Irkutsk is an important commercial-industrial center in Eastern Siberia, carrying out trade with 70 foreign countries.
The Irkutsk Airport connects the city with Moscow, Saint-Petersburg, Vladivostok, and many other Russian cities as well as foreign cities near and far.
Irkutsk is a major educational and scientific center in Siberia. Modern-day Irkutsk is a major industrial center. Its primary industries are electrical production, car manufacturing, production of building materials, food processing, textile, medical industry, and many others.